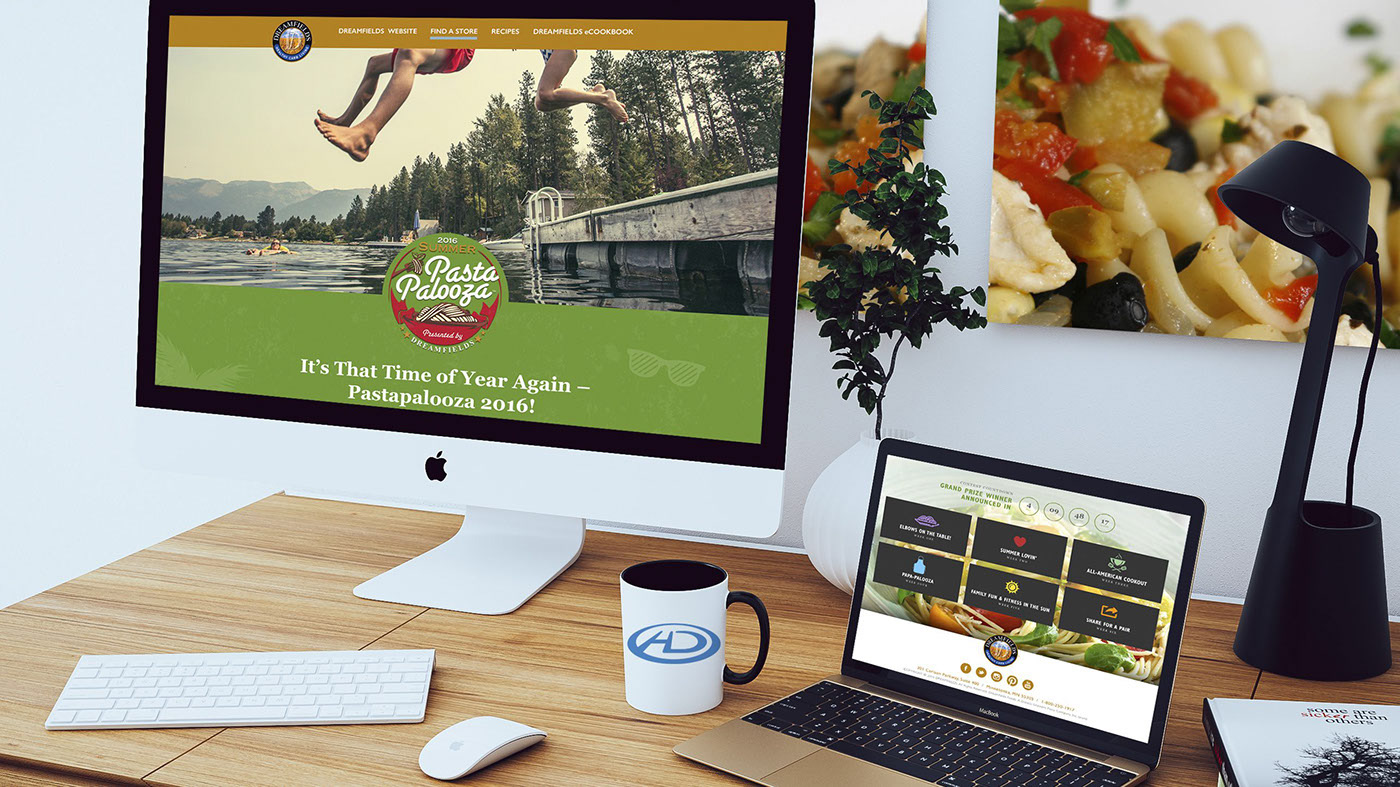 Integrated Digital Campaign for HyperDrive's client, Dreamfields Pasta
In 2010 Dreamfields launched its first Pastapalooza; a six-week social media campaign to increase summer pasta sales. Featuring pasta salad recipes, coupons and giveaways, the campaign showcased unique weekly landing pages to encourage social media sharing and participation. With moderate success, each subsequent year kept the campaign at a slow boil, but in 2016 HyperDrive turned up the heat with delicious results...
My Roles:
 Creative Direction / Concepts, Graphic Design, Production. Worked closely with development team through launch.
Deliverables:
 Campaign Logo / 6 Landing pages (6 week campaign) / Kickoff email and 6 subsequent weekly emails / Display Advertising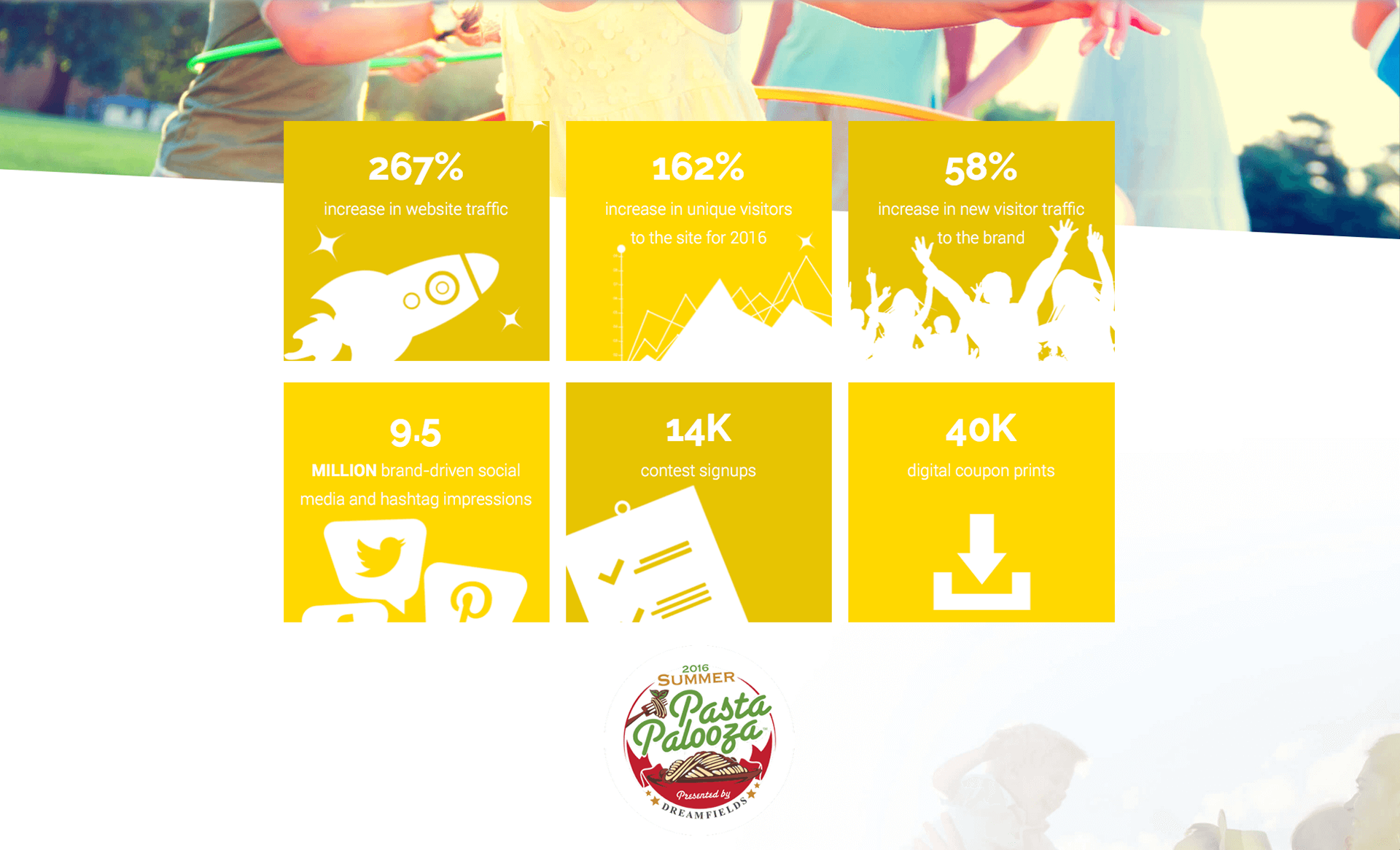 Increased Paid Search traffic to site by 75.93% year-over-year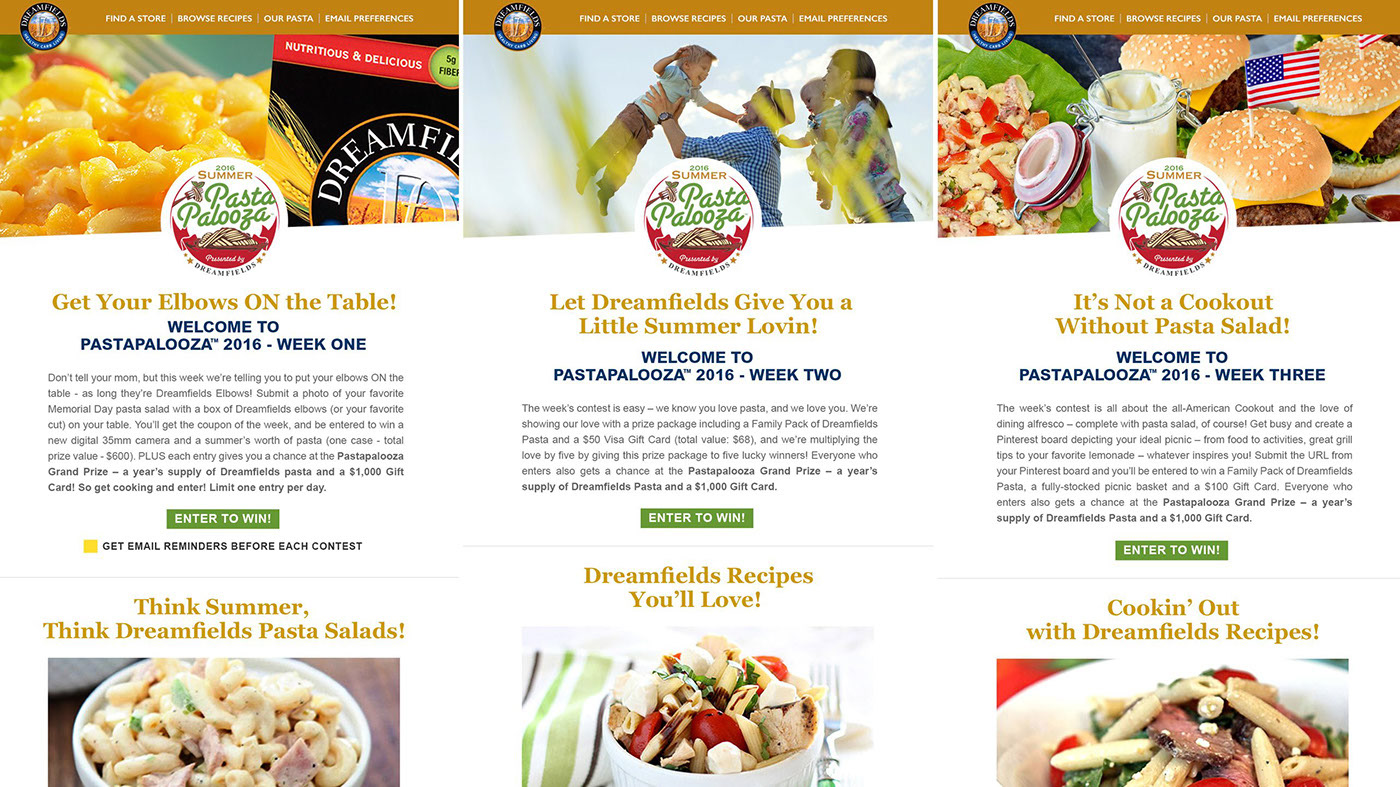 Series of six emails
for each week of the campaign driving users to a corresponding landing page where they were prompted with a CTA. 
Increased Conversions (email signups) by 29.67% year-over-year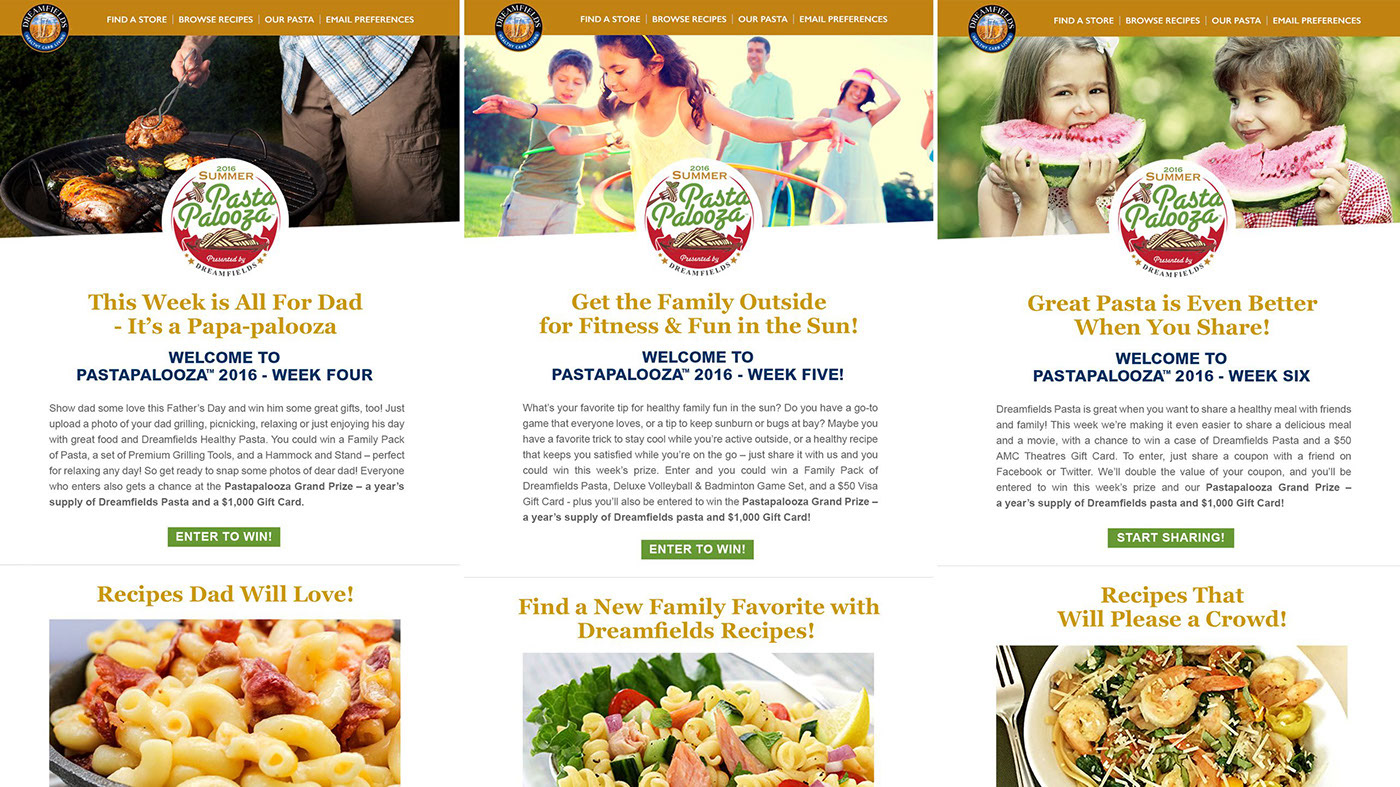 Dissatisfied with your current marketing efforts and results? Got questions about what we do? Send us an email or give us a call. We have the answers you're looking for.
513.238.3317 / danbrill@brillcreative.com
Copyright © 2018 Brill Creative, llc. All rights reserved.