With new technologies implemented on larosas.com, making site-wide changes became relatively quick and easy. In order to recognize national holidays, we began to make website changes throughout the year. We believe this will not only help keep content on the website fresh, but also generate buzz. The holiday takeovers and 'surprise & delight' games that often accompany them have been well received by fans and client alike.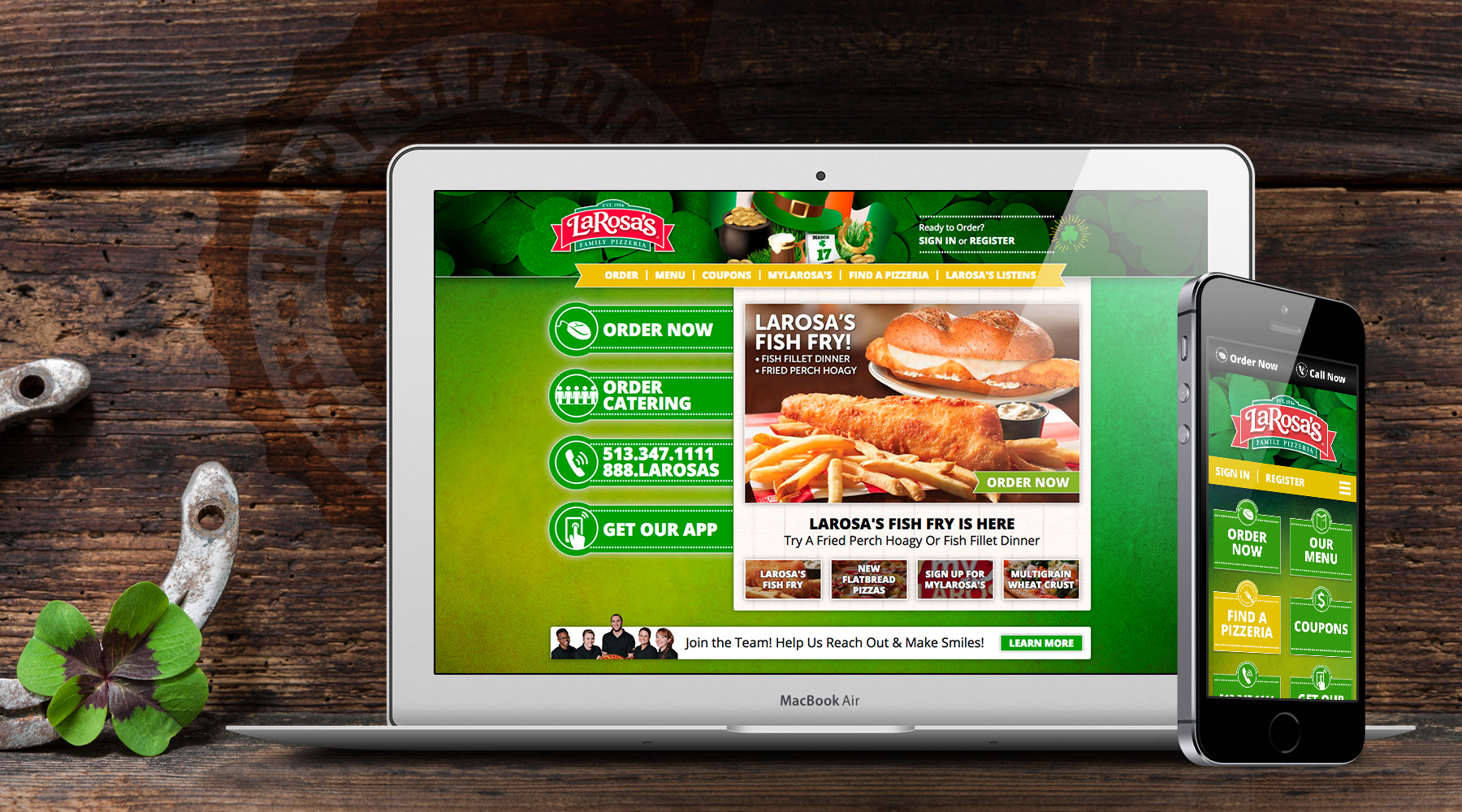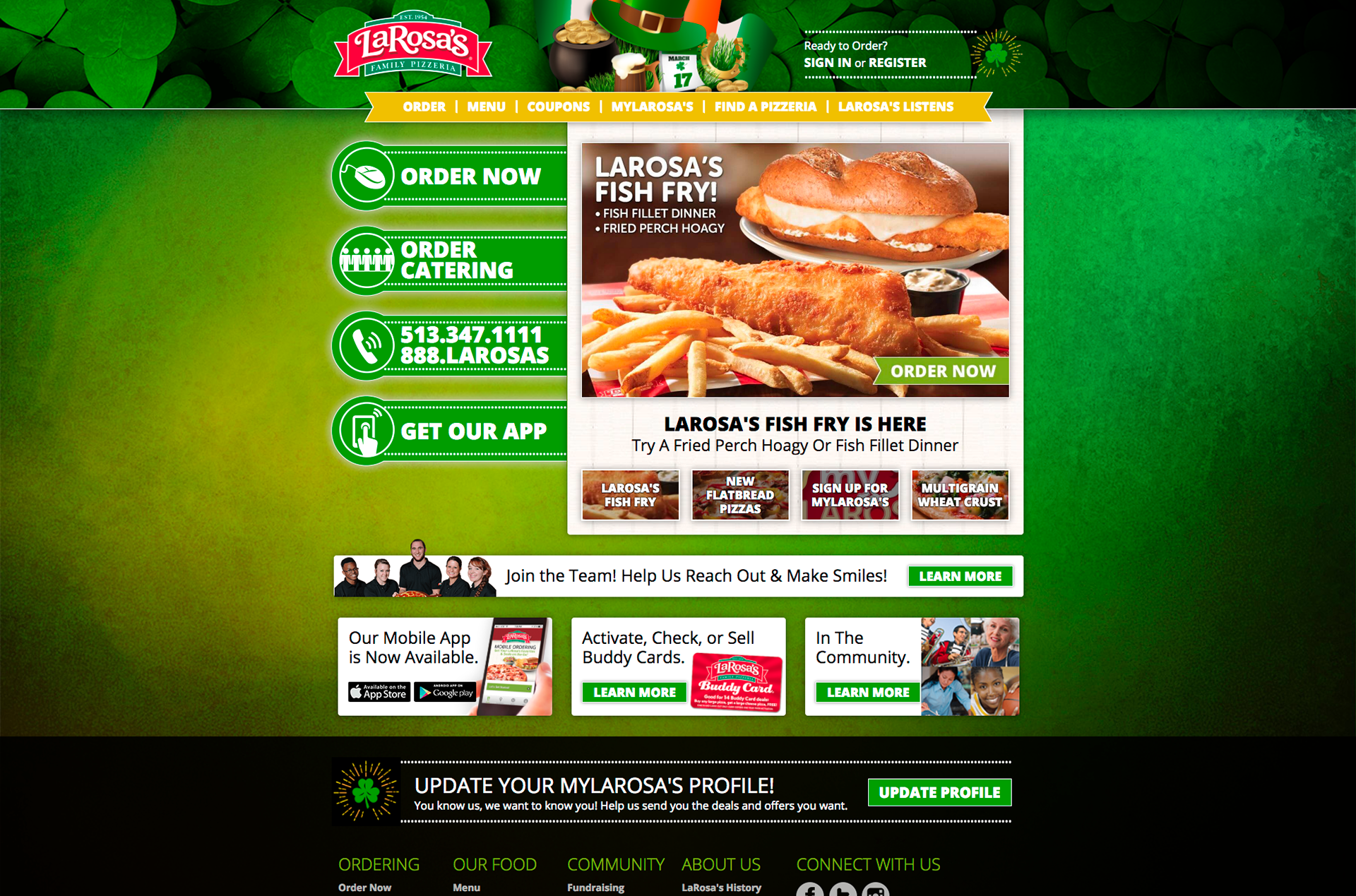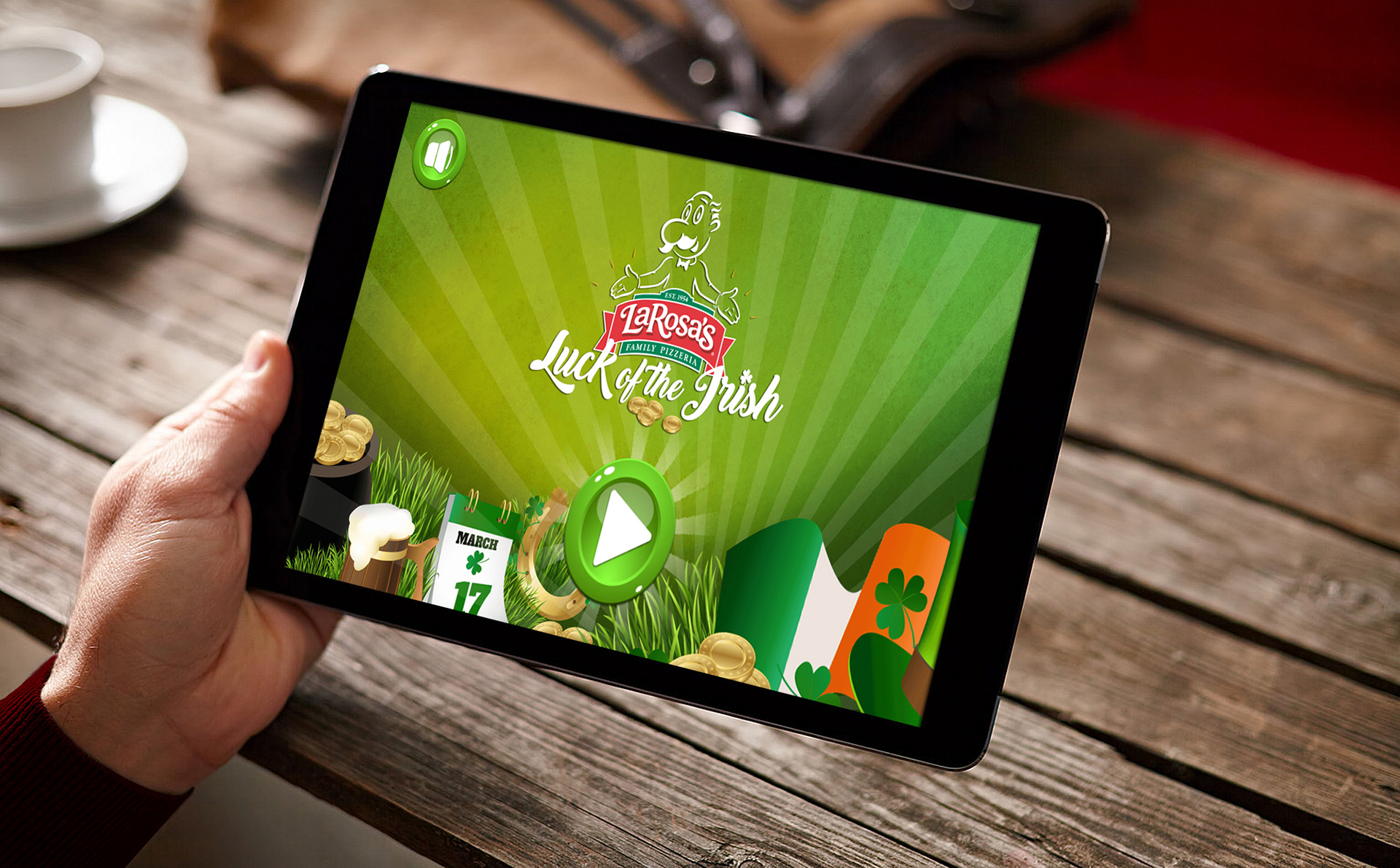 Dissatisfied with your current marketing efforts and results? Got questions about what we do? Send us an email or give us a call. We have the answers you're looking for.
513.238.3317 / danbrill@brillcreative.com
Copyright © 2018 Brill Creative, llc. All rights reserved.