Overview
Provide our fans and followers with helpful tips, recipes, and inspiration to live a healthier balanced life in 2018 with the Third Annual Dreamfields #HealthyHacks program. 
Objective
• Encourage trial and continued usage of Dreamfields
• Drive visits to landing page (and other conversions)
• Remind fans/consumers that Dreamfields = Healthy Pasta
• Engage consumers with the brand via compelling health/wellness information and simple interactive devices
• Keep Dreamfields top of mind with consumer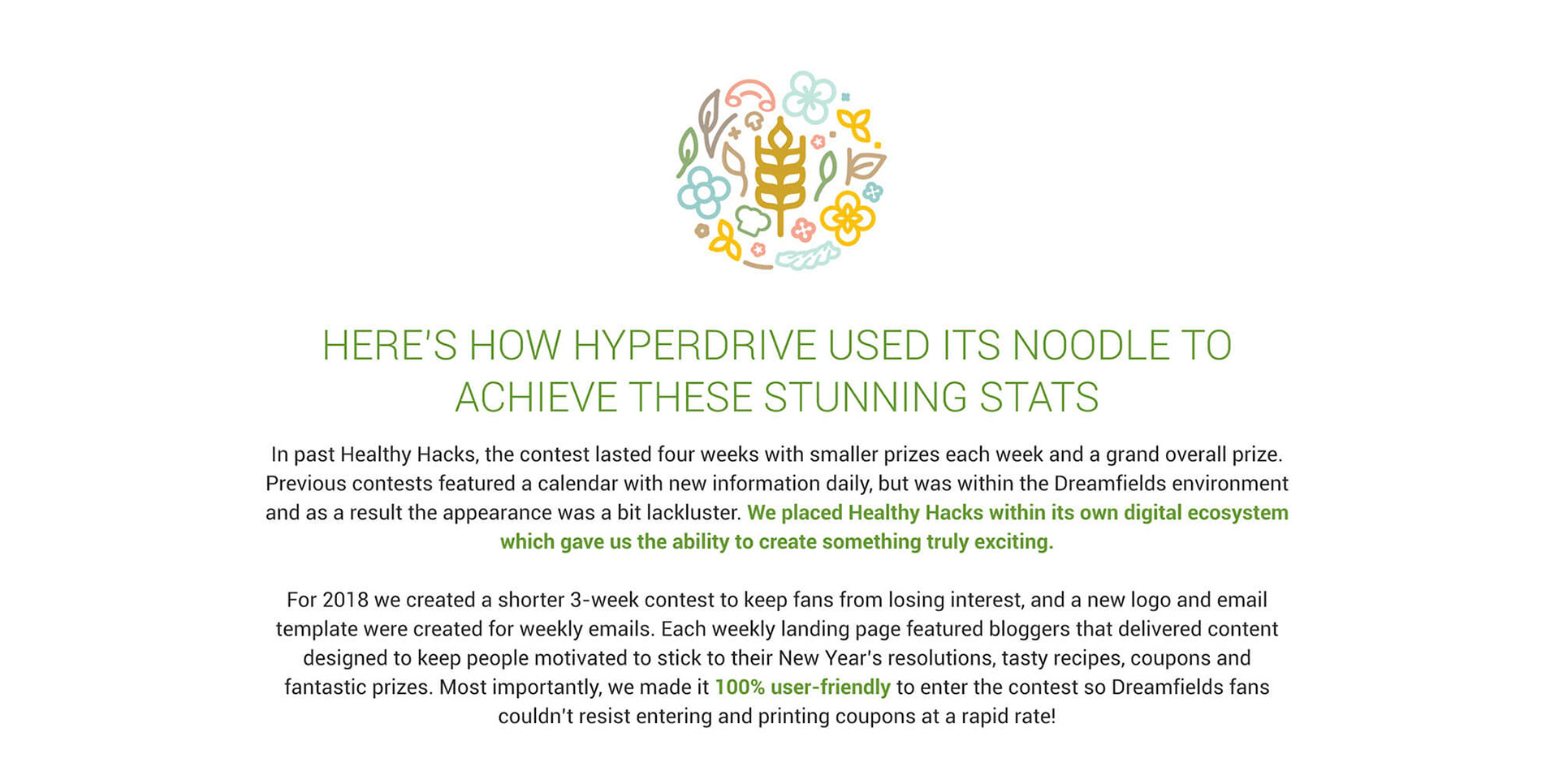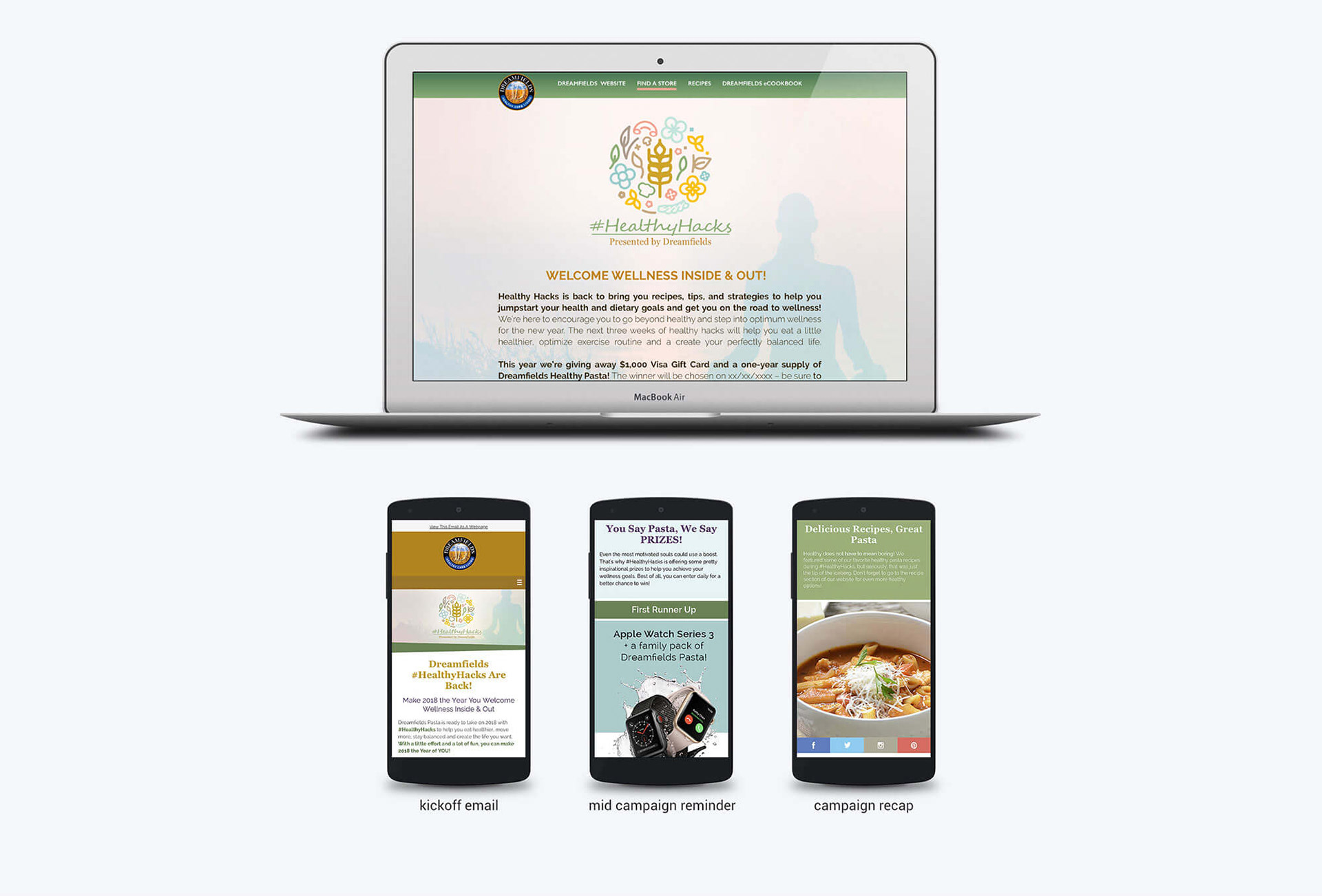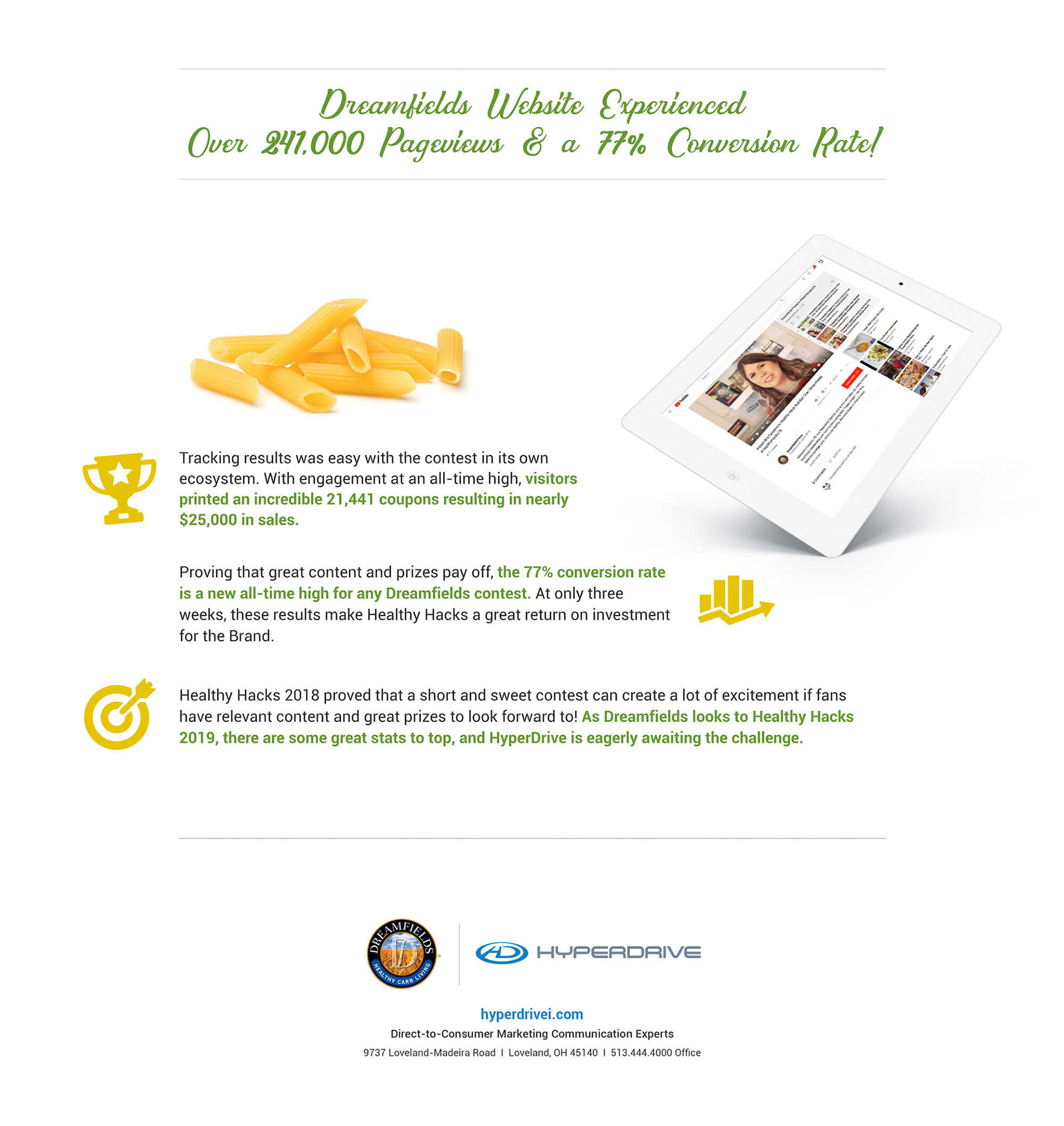 Dissatisfied with your current marketing efforts and results? Got questions about what we do? Send us an email or give us a call. We have the answers you're looking for.
513.238.3317 / danbrill@brillcreative.com
Copyright © 2018 Brill Creative, llc. All rights reserved.